MCD 71 MARE
MCD participated in the Project Midterm Workshop of MARE Project in Catania, Italy
MCD Deputy Director, Ms. Ho Thi Yen Thu, represented MCD to participate in the Project Midterm Workshop of the Marine Coastal and Delta Sustainability for Southeast Asia Project (MARE). The workshop was organized in the University of Catania, Italy during 30 May – 1 June 2022.
MARE is a three year project funded by European Commission and aims to promote sustainable governance & management of coastal, delta & marine (CDM) socio-ecological systems in Vietnam and Malaysia and adjacent waters through ICT-enhanced tertiary education linked to labour markets & wider stakeholder circles.
The project midterm workshop has reviewed the progress of the project. At the time of the midterm workshop, it has been recognized that the project partners have made certain achievements in (i) revising and upgrading selected CDM-relevant BSc, MSc & PhD programs in their institutions to make them end-user-oriented & policy-relevant; and (ii) developing shared MARE open education environment platform & online training services for the new generation of students and users.
The review has also identified that a number of project activities such as academic mobility, sharing experimental facilities, and connectivity of academic works and stakeholders, were behind the planned schedule, due to impacts of the pandemic and institutional arrangements. It was agreed that an adjusted mobility plan and more intensive connection between academic and non-academic partners should be made and implemented to improve the project progress. Meanwhile the project coordinator would proceed with procedures applying for a no-cost extension and keep the partners informed of the result.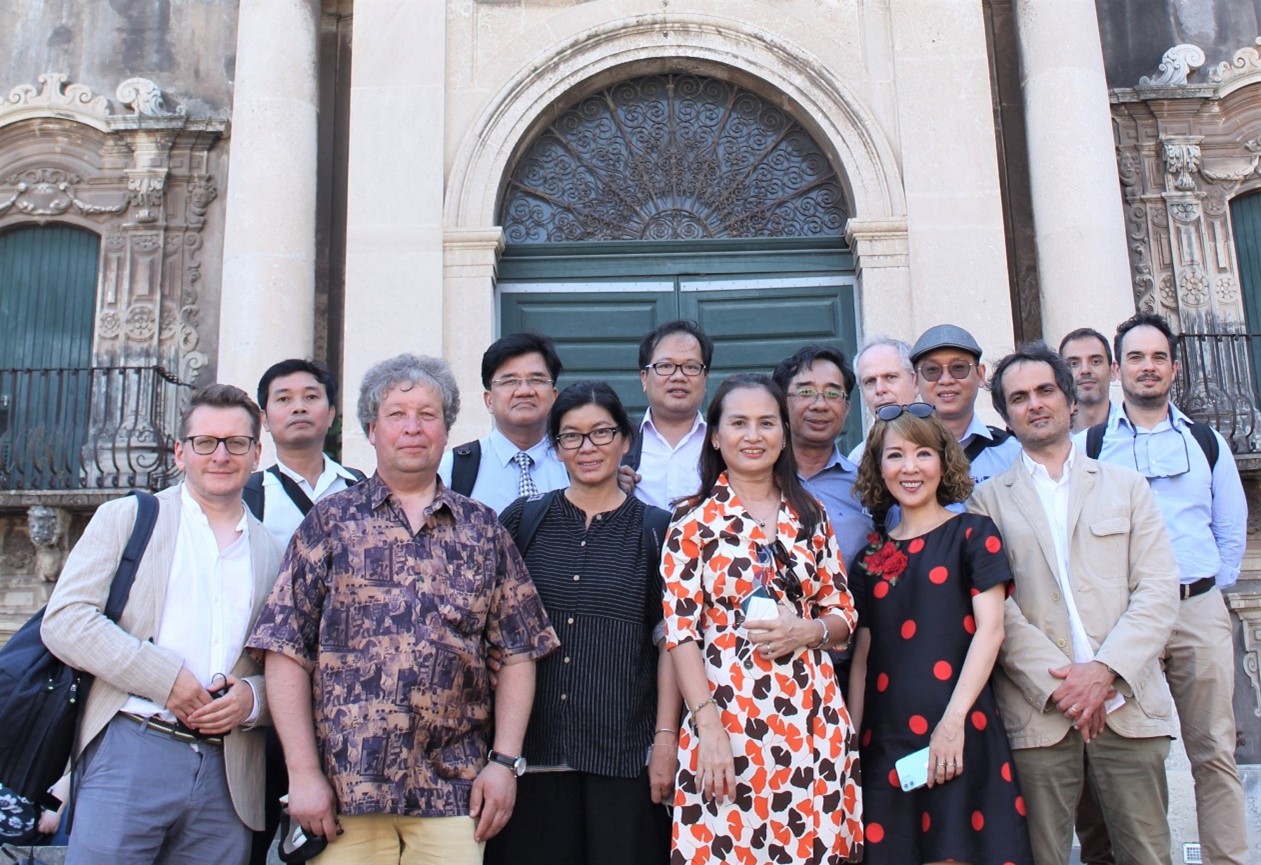 Photo: MARE Midterm Workshop Participants (Catania, Italy)
Read more