MARE
MCD internal seminar on MARE project – updating progress and planning for the upcoming periods

In the middle of October 2020, MCD organized a seminar on the project "Marine Coastal and Delta Sustainability for Southeast Asia Program" (MARE) with the participation of various members of MCD staff and collaborators. This activity was to share background information and progress of the MARE project in Vietnam and in project areas around the world. At the same time, through the seminar, plans for activities to be carried out in Vietnam by MCD as well as other partners were informed and discussed, and assigned to relevant members for implementation, thereby, MCD members gained a better understanding of MCD's roles and responsibilities in the project and its tasks.
MCD members actively participated in the seminar, understood thoroughly about the project, and contributed useful inputs to promote the role of MCD when participating in the project and the network of the project partners not only in Vietnam but also in the world.
This activity is part of the Project "Marine Coastal and Delta Sustainability for Southeast Asia Program" (MARE) funded by the European Commission, coordinated by the University of Bremen (Germany) and MCD is the only non-academic partner to participate in the project with 12 other partners from the European Union, Malaysia, and Vietnamese universities and research institutes. The project's objective is to promote governance and sustainable management of coastal, delta and marine (CDM) socio-ecological systems in Vietnam and Malaysia and adjacent waters through ICT-enhanced tertiary education linked to labor markets & wider stakeholder circles.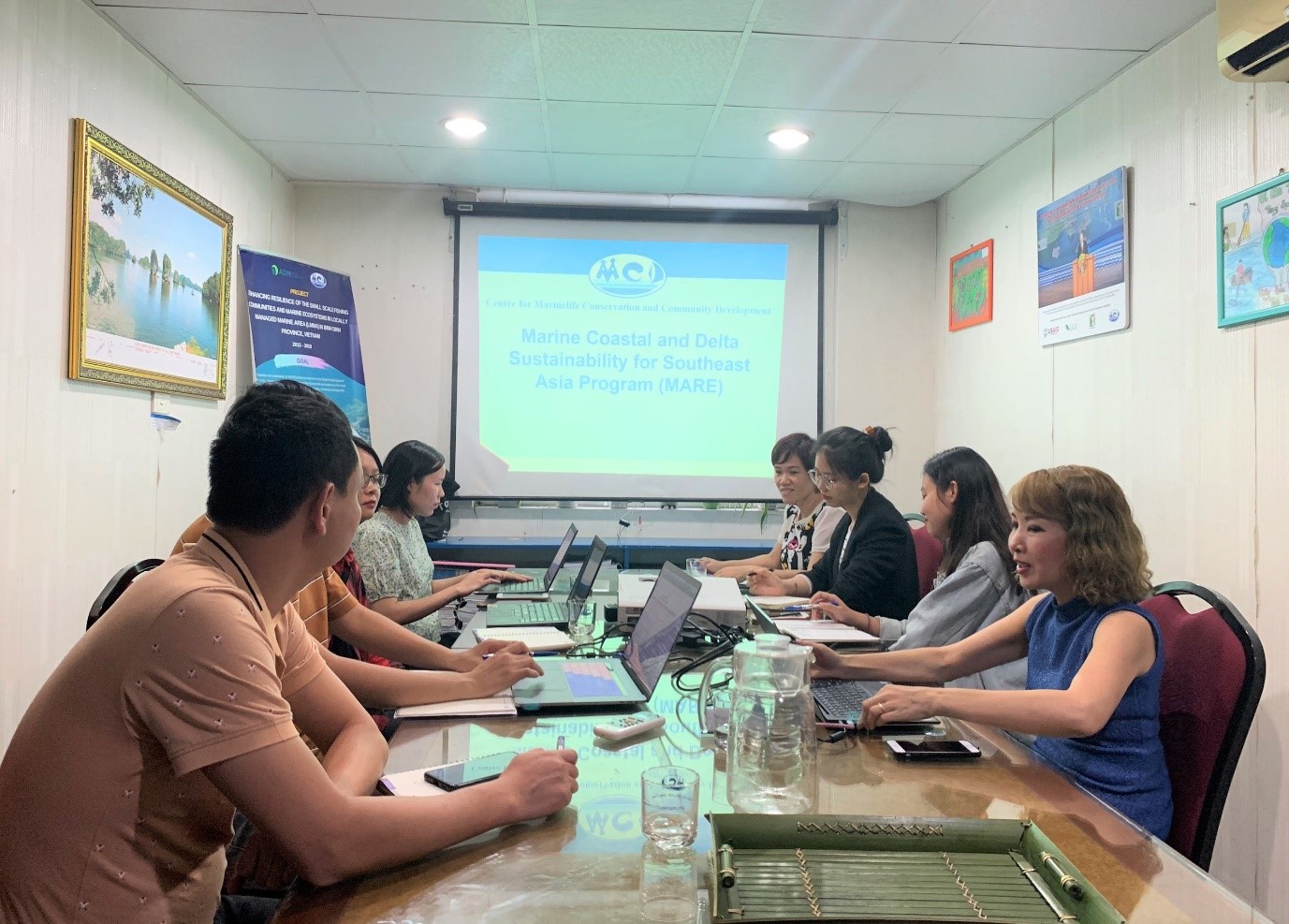 MCD members attended the seminar
Official website of MARE: https://mare-project.net/
Disclaimer
The European Commission support for the production of this publication does not constitute an endorsement of the contents which reflects the views only of the authors, and the Commission cannot be held responsible for any use which may be made of the information contained therein.
This project No. 610327-EPP-1-2019-1-DE-EPPKA2-CBHE-JP has been funded by Erasmus+ CBHE programme of the European Union.
Read more