Coastal resources management
"Enabling Boat" story
1. Vu Thuy Linh – Dreams of becoming an IT teacher
In the first class of the "Enabling Boat," we were extremely impressed with Vu Thuy Linh who is a student in class 7A, Minh Khai Primary and Secondary school, Ha Phong Ward, Ha Long City. A student with petite appearance, brunette skin, charming smile, she always listens intently and exchanged excitedly about topics with teacher and classmates.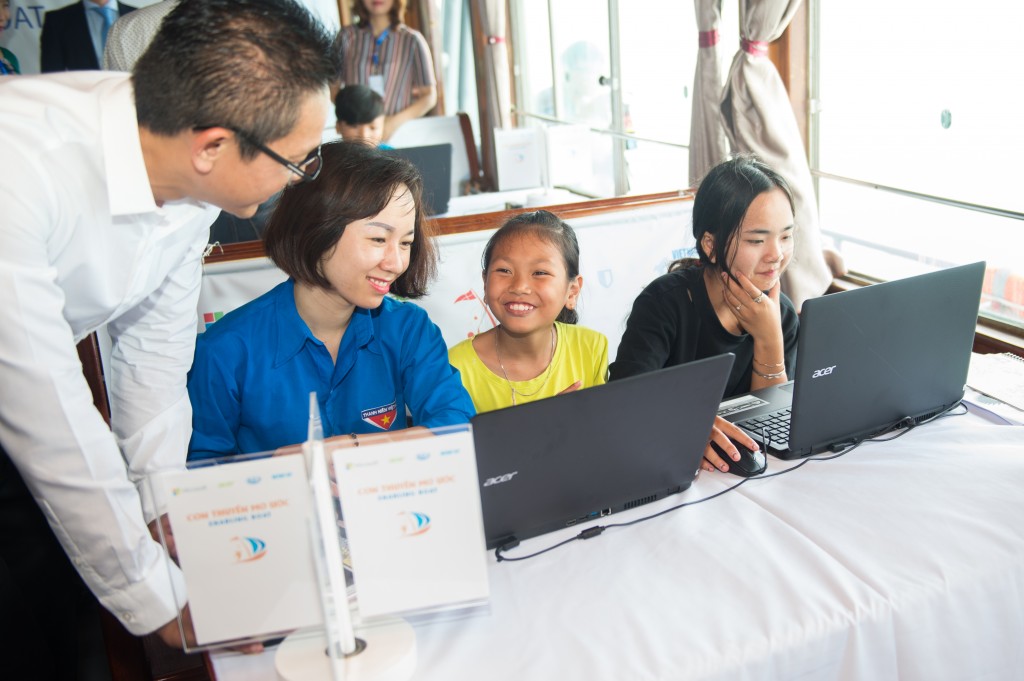 Picture 1: Vu Thuy Linh (yellow T-shirt) excitedly participated in the class on the enabling boat
Linh was born in a fishing village in Halong Bay. Her family is also one of the resettled households in resettlement areas Ha Phong Ward after Halong city has migration policy for households who live on Halong Bay. Source of income for her family still based on the sea. On a daily basis, her mother brings visitors to Ha Long Bay by rowing boat while her father dives to exploit Tu Hai, therefore the life of family to be more difficult. Having a computer is a luxury gift not only for her but also for her peers in the resettlement areas where has the name is Cai Xa Coong.
Linh didn't hide the emotion that told us: "The first time I stepped on the enabling boat I am very happy because I see the computer placed on the table. I just wish to sit down and use it all the time. " And not only Linh, 256 other youngsters who do not have access to information technology from the wards, fishing villages Ha Long city was the project "Enabling Boat" given the opportunity to access to basic information technology, tools in Office 365 help children take the initiative in learning, express their dreams; the basic programming tools such as scratch, KODU help them develop creative thinking and fostering information and knowledge of marine conservation.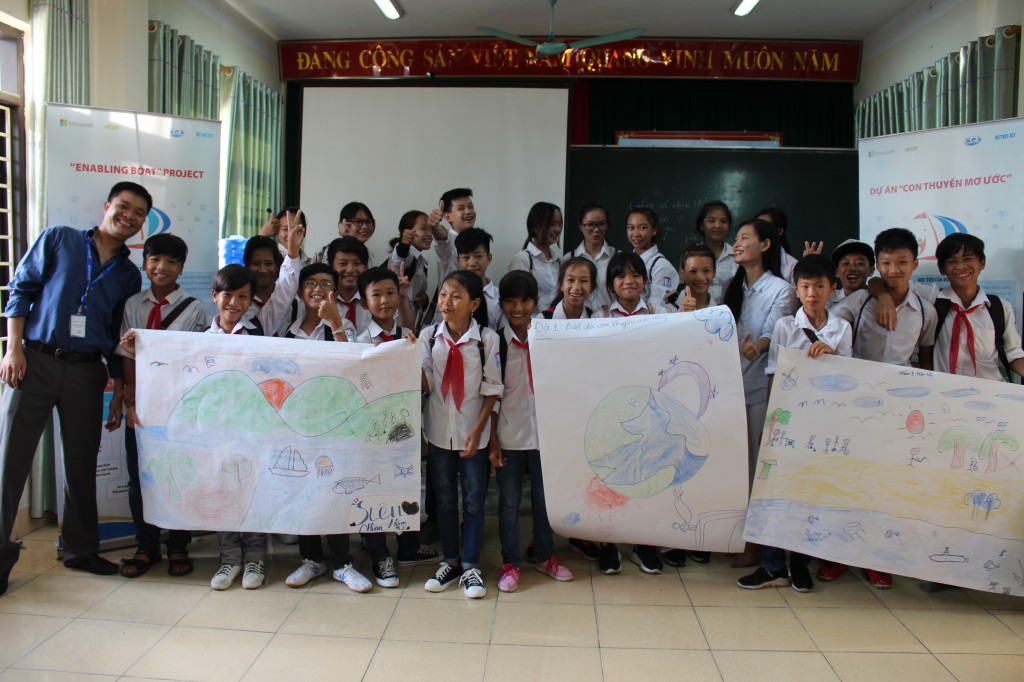 Picture 2: Linh with her friends in the training course on enhancing information technology and marine conservation of the project "Enabling boat" at Minh Khai Primary & Secondary School, Ha Long.
Linh is an active student, she and her friends sent their products to participate in the contest "Information technology and computer science – dream wings". That product represents her dream is to become an IT teacher for children, programmed with scratch software. This is one of the products that the jury appreciated and won the B prize of the competition.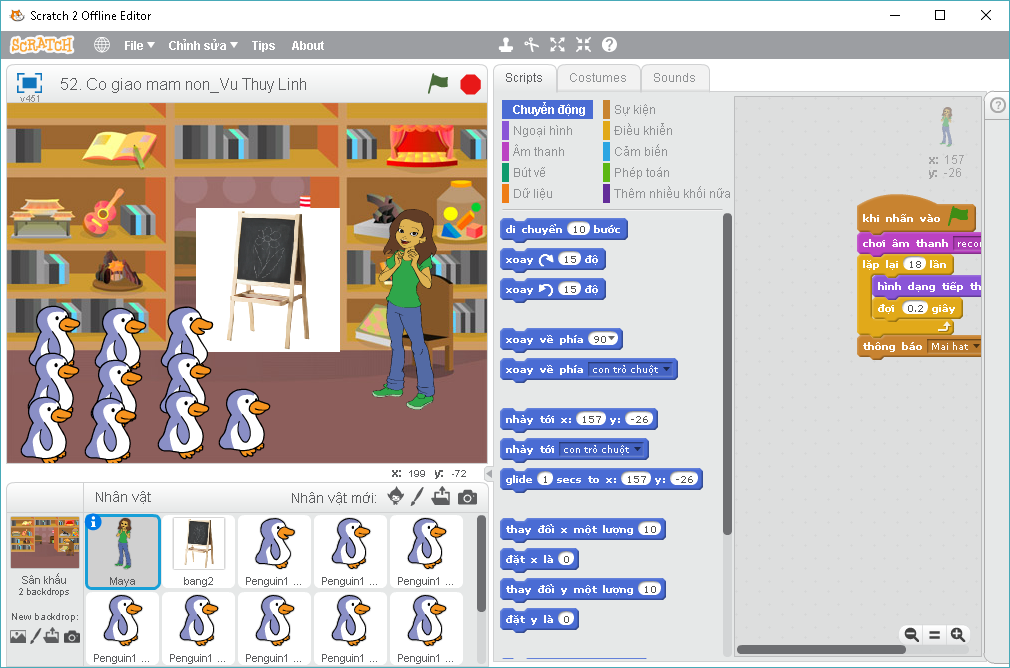 Picture 3: Products using Scratch programming represents Linh's dream
Linh said: "After the first lesson, having access to computer, learning programming, I wish I could become informatics engineer but after participate in training course with teachers in the project "Enabling boat", the shared dialogue activities, I just have a dream to become an IT teacher in order to use information technology to wing of dream for disadvantaged children, like teachers in the project "Enabling boat" helped so."
2. Vu Thi Tam – 16 years old, at the resettlement site, Ha Phong Ward, Ha Long City, Quang Ninh Province
Before living on the shore, locals in the resettlement area of ​​Ha Phong ward were all residents of a fishing village and lived on boats. They have a lesser chance to go to school, therefore there are a large proportion of people who are illiterate and lack information technology skills.  The project "Enabling Boat" through inquiry has asked the Department of Education of Ha Long City to cooperatively organize classes for this group. The content of these classes consisted of some basic IT skills such as how to turn on, turn off computer, use the mouse, type text and search the information on the internet. Indeed, training for people who have limits in reading and writing abilities to use computers was truly a challenge for the project team, not to mention classes were held at night.
The class had many age groups, however we have caught a 16-year-old girl namely Tam entering the classroom a bit shy. With the current education system, meeting a 16-year-old girl who is still illiterate was actually a bit of a surprise to the project team. We asked a representative of the city's education department. She said: "Tam moved to live on shore when she was 14 years old. Previously, she lived with her parents on the sea, could not go to school. Therefore Tam was illiterate, and she also couldn't go to school like her peers after changing her habitat. Tam only attended illiterate classes at night, as so far she knows the letters and how to spell letters."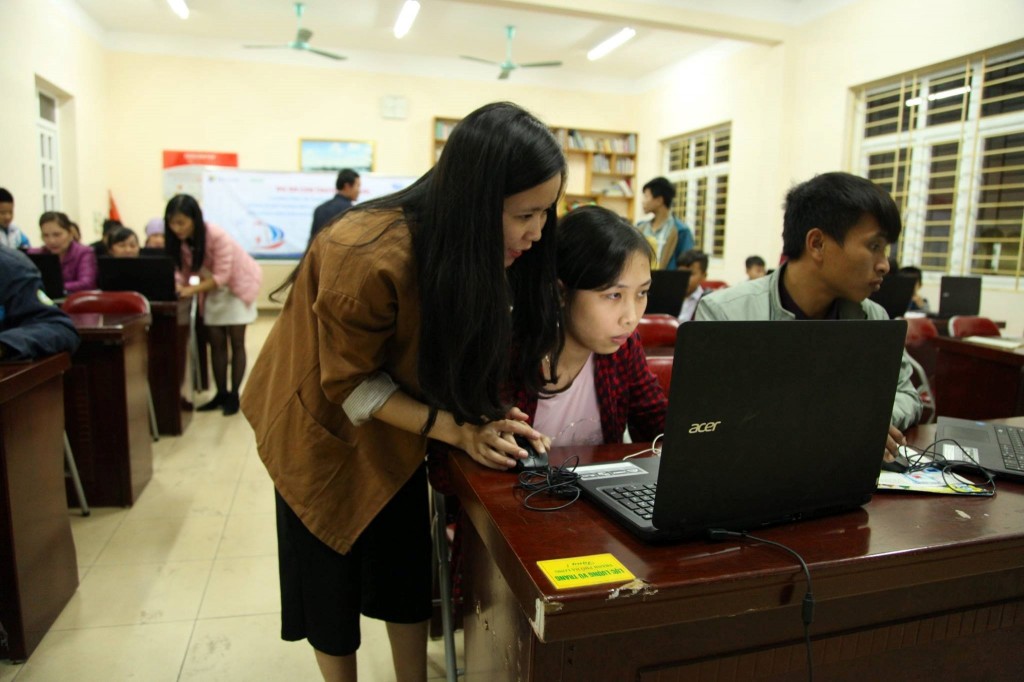 We went to each table, guided each one including Tam. Looking at the process of attending 02 illiterate sessions, we have seen positive changes from Tam and others. Tam has been able to manually type her name, even a full poem, a song associated with the cultural life of fishermen. It was touching to see the joy, the excitement she had when she could see beautiful images and other views through the internet about Ha Long Bay, where she, her parents, and the whole villagers called "home".
Maybe the class for those illiterate gave the project team unforgettable feelings.
3. Duong Thi Ut,7 grade,Minh Khai primary and secondary school
Duong Thi Ut, is in 7 grade at Minh Khai primary and secondary school in Ha Long. The "Enabling Boat"was a project lauched  for teenagers to help them use computer. We paid attension to a girl who had  a twinkle in her eyes; she was passonatly  drawing  pictrure with the computer mouse.
Ut in the classroom of the Enabling Boat project
Ut was born in a 3 generation family who used to live in a fishing village along the sea side.They  later  resetted to the area called number 8 of Ha Phong district in Ha Long city. Her parents still worked at Vung Vieng island on the bay. they came back home  three or four times a month .Ut and her siblings  had to take care  of each other.
Ut told us that she never used computers before.The  " Enabling Boat" project was fated to be a part of her life.It was her chance  to learn about computers .Therefore she could draw her dream.Ut was so excited to try  Paint,one of the computer programs
Two paintings by Ut paint with the paint tool through the teacher's guidance
Ut likes drawing;she wants to become a designer in the future.Ut said "I will use some professional programs to design fashion and make all of my creation come true
Due to the guideness of the teacher, Ut and her friends together designed  the space of  Ha Long by using the programe KoDu.They were  interested in this first programming experience.Ut worked as an assistant professor confidently ,helped everyone else get acquainted with the computer in the second training lesson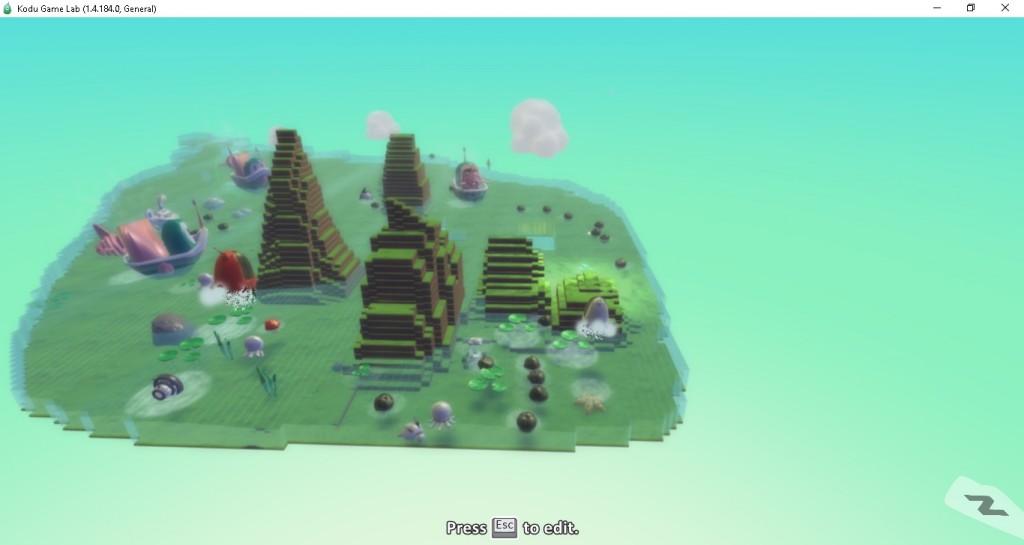 Products using KODU programing of Ut and friends
Read more