News and events
The consensus of the coastal communities and stakeholders in the management and protection of aquatic resources and marine ecosystems in the Central Coast (Quang Nam, Binh Dinh and Khanh Hoa provinces)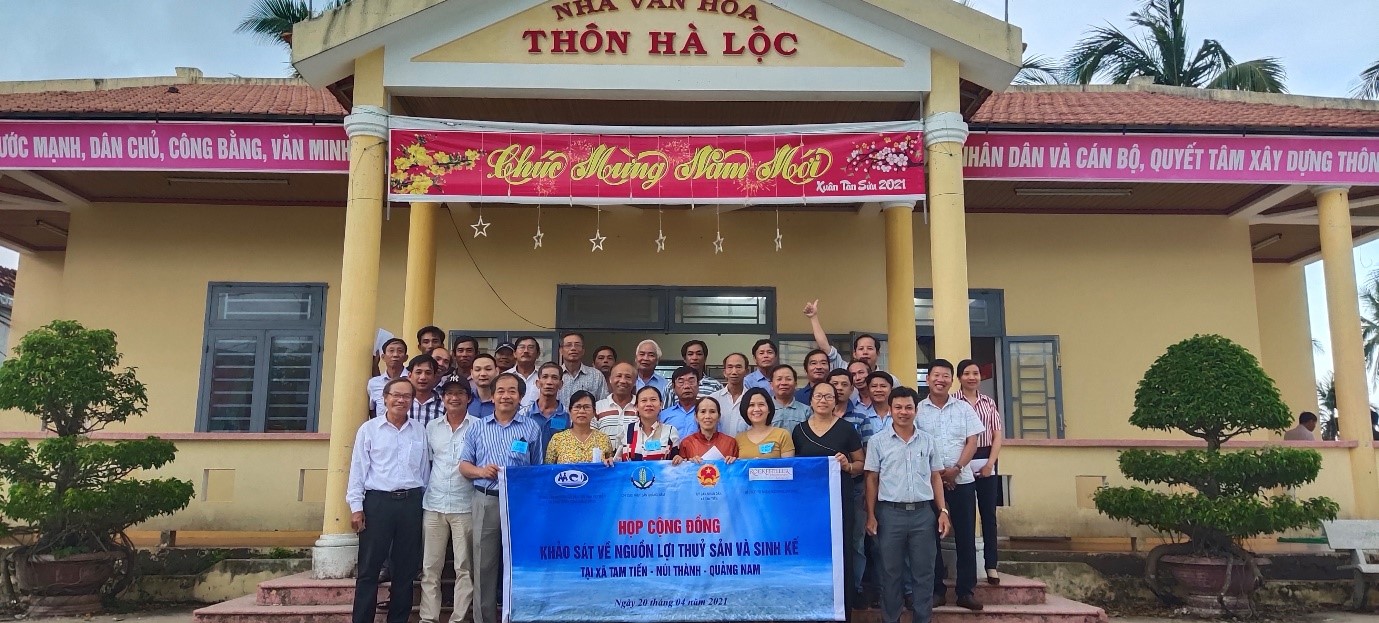 The Central Coast is blessed with beautiful nature and diverse marine ecosystem, especially coral reef ecosystem – an important and highly biological productivity, which is known as the "Forest of the Sea" that nurture valuable marine species (e.g. grouper, lobster seed, etc.). However, population pressure, economic development and nearshore fisheries using overexploiting and destructive fishing tools cause great impact on the coral reef ecosystem, thus, lead to the depletion of marine resources. Without any protection and restoration activities, the risk of coral reef ecosystem being destroyed will directly affect coastal livelihoods and habitats.
Understanding the above situation, the Center for Marine Life Conservation and Community Development (MCD) has launched an initiative to promote the implementation of the 2017 Fisheries Law. The initiative is aimed to protect and restore marine ecosystems through the co-management approach in aquatic resources protection and development in 03 provinces: Khanh Hoa, Binh Dinh and Quang Nam. The project received strong support and cooperation from partners at central and local levels including: Department of Aquatic Resources Conservation and Development (Directorate of Fisheries), Provincial Fisheries Sub-Departments, People's Committees at district/city and commune level, local communities in the project areas and experts in related fields.
Responding to a campaign on the Marine Environment Protection, activities such as surveying, monitoring coral reefs and supporting communication in the three provinces were implemented by MCD in collaboration with partners in June 2021.
Specifically, in Tam Tien Commune, MCD have coordinated with Quang Nam Fisheries Sub-Department, experts from Cu Lao Cham MPA Management Board and a number of community members to conduct a coral reef monitoring. The current coral coverage and the species inhabited in these areas were identified as a basis for developing a protection and development plan for the co-management model. The area of coral reef in ​​Tam Tien commune, including 02 points: nearshore (Ran Dat), offshore (Ran Khe), was selected for monitoring.
The result shows that living corals have an average coverage of 30.47% of the total reef coverage, which demonstrates a potential for conservation, restoration and development in the near future.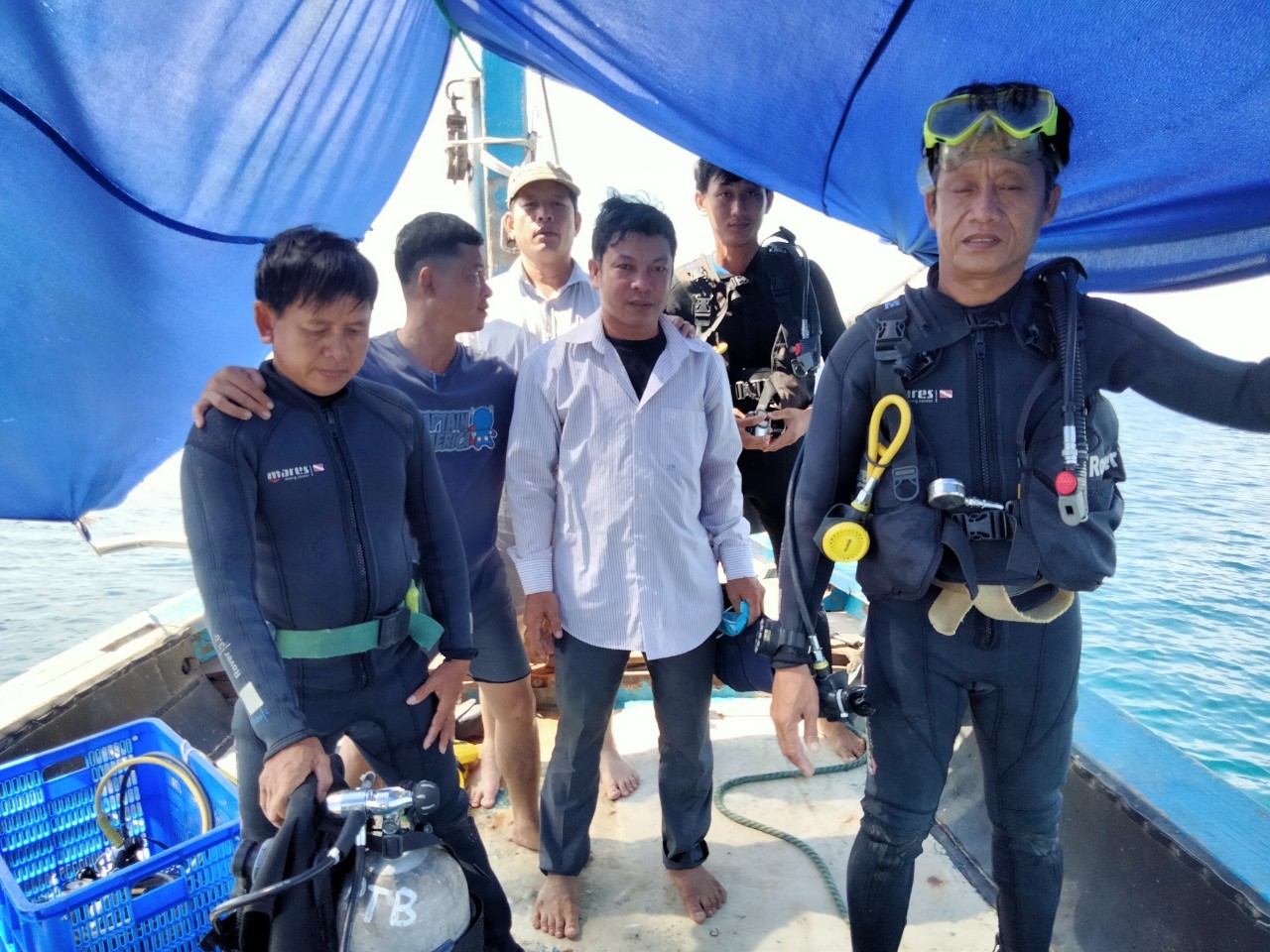 Figure 1: A group of experts in coral monitoring collaborating with the local authorities and community
In Bai Huong, Tan Hiep Commune, Hoi An city – another area of Quang Nam Province, a coral reef monitoring was conducted by the Management Board of Cu Lao Cham MPA in cooperation with the Community Management Board on June 10, 2021. The monitoring was a collaborative initiative between MCD and Cu Lao Cham MPA Management Board for the strengthening of community capacity and participation in aquatic resources protection and sustainable management. The activity was conducted according to the Reefcheck method on 02 points: Vung Thung – Hon Tai and Bai Nan.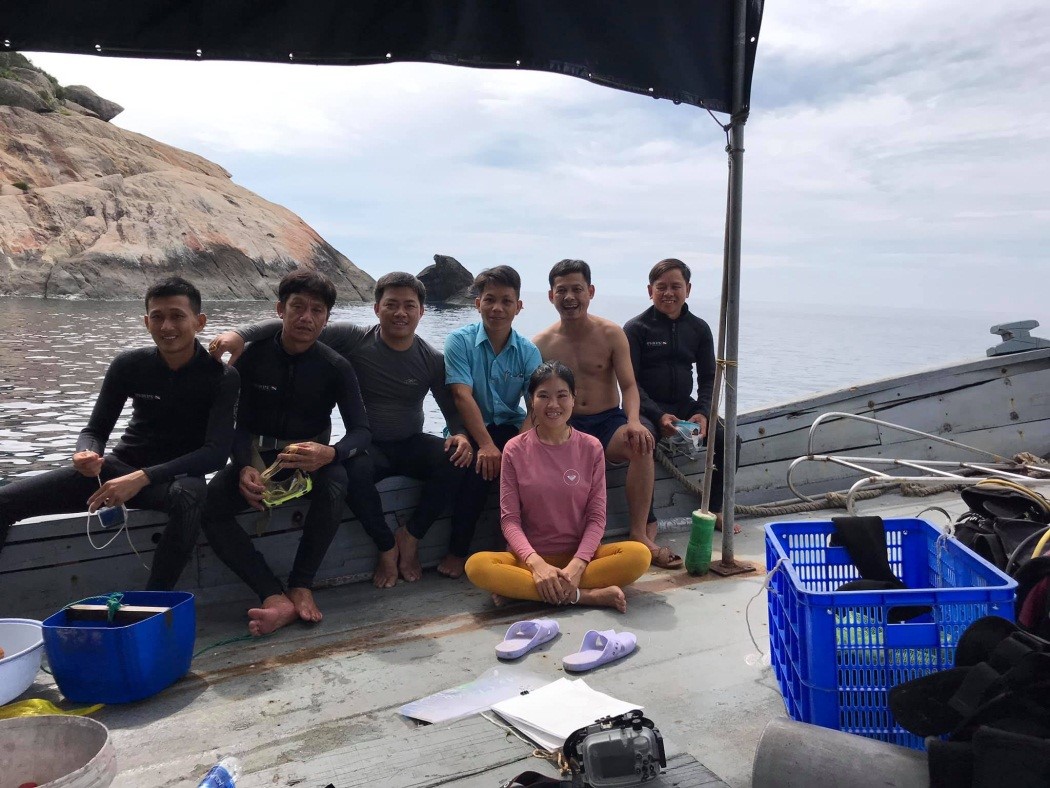 Figure 2: Fieldworkers in the monitoring at Bai Huong, Cu Lao Cham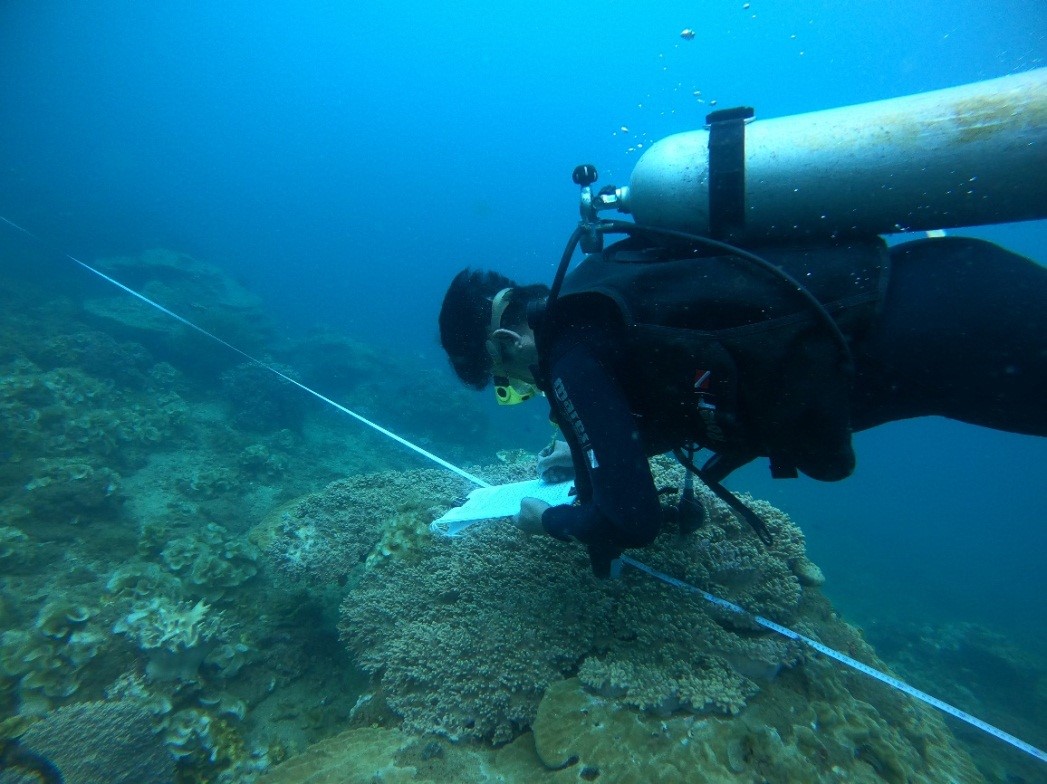 Figure 3: Monitoring coral reefs on the seafloor
In Khanh Hoa Province, MCD has coordinated with The Sub-Department of Fisheries to implement activities with the participation of Department of Economic in Van Ninh People's Committee, in Van Hung People's Committee, experts from Nha Trang Institute of Oceanography, community members and local people.
On June 10, 2021, a community meeting was held by the Fisheries Sub-Department in Khanh Hoa, local experts and MCD in order to collect information on local socio-economic characteristics, resources, current management status and their needs in terms of protection for coral reef resources and ecosystems in Ran Trao and sustainable livelihood development. The meeting took place at Van Hung People's Committee with the participation of all stakeholders, including leaders and representatives of the Provincial Sub-Department of Fisheries, Department of Economic in Van Ninh People's Committee, Van Hung People's Committee and community groups.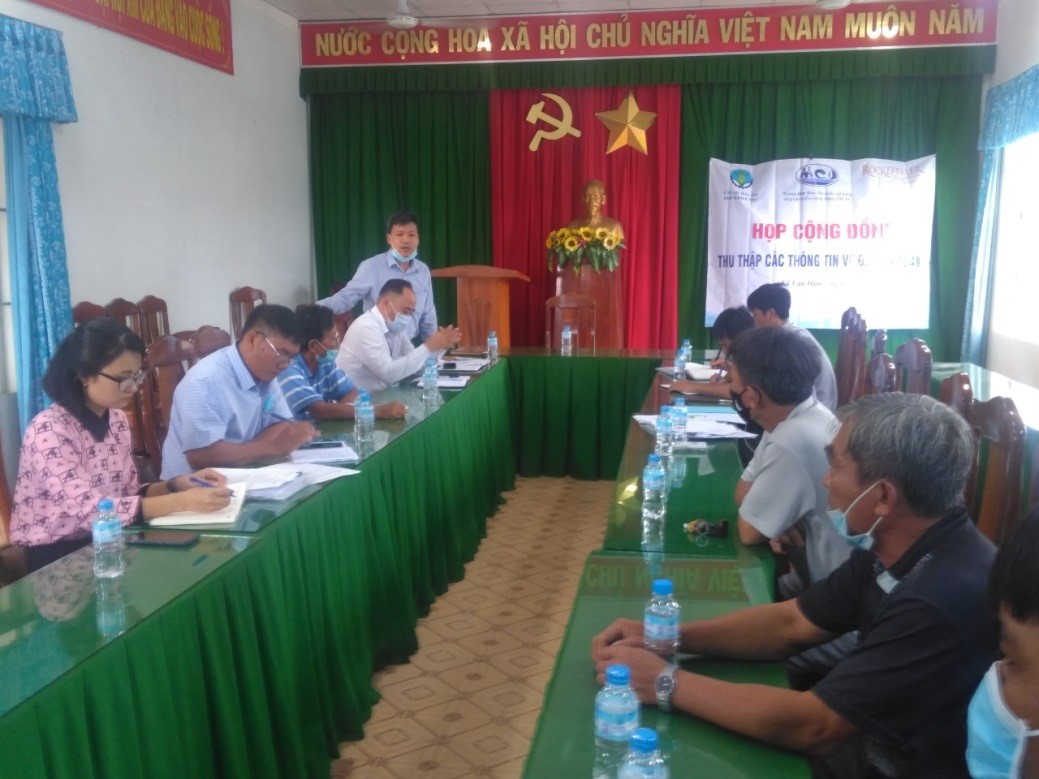 Figure 4: Updating information on the current management status of Ran Trao protection area for marine ecosystem protection
In order to strengthen the capacity of community groups and prepare for coral monitoring activities, MCD and experts from Nha Trang Institute of Oceanography organized a training session for core members of the community group in Van Hung commune from 12th to 13th June 2021.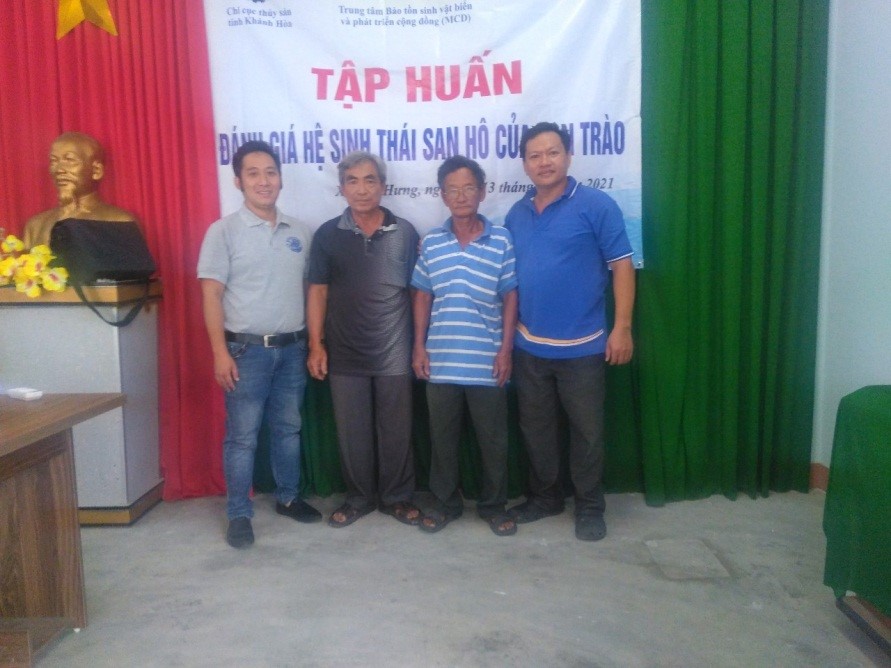 Figure 5: Training on coral ecosystem monitoring for core members at Ran Trao
In Binh Dinh province, MCD and Binh Dinh Sub-Department of Fisheries collaborated to promote a chains of activities for coral reef monitoring in Nhon Ly, Nhon Hai and Ghenh Rang communes. 10 buoys were installed in Nhon Hai commune to identify the boundary of the protection area and 01 propaganda panel on coral protection was set up.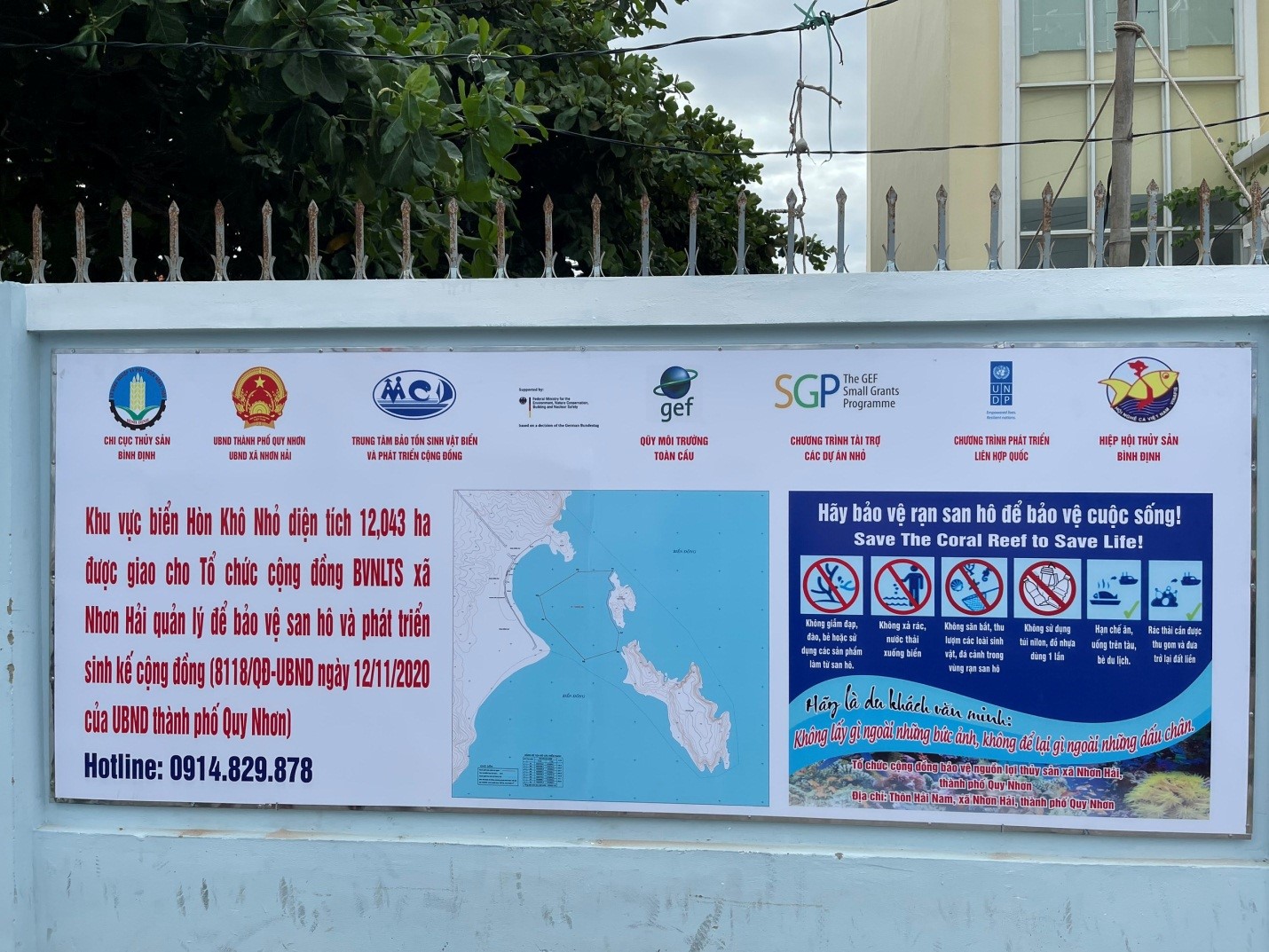 Figure 6: Propaganda panel on coral protection and co-management in Nhon Hai commune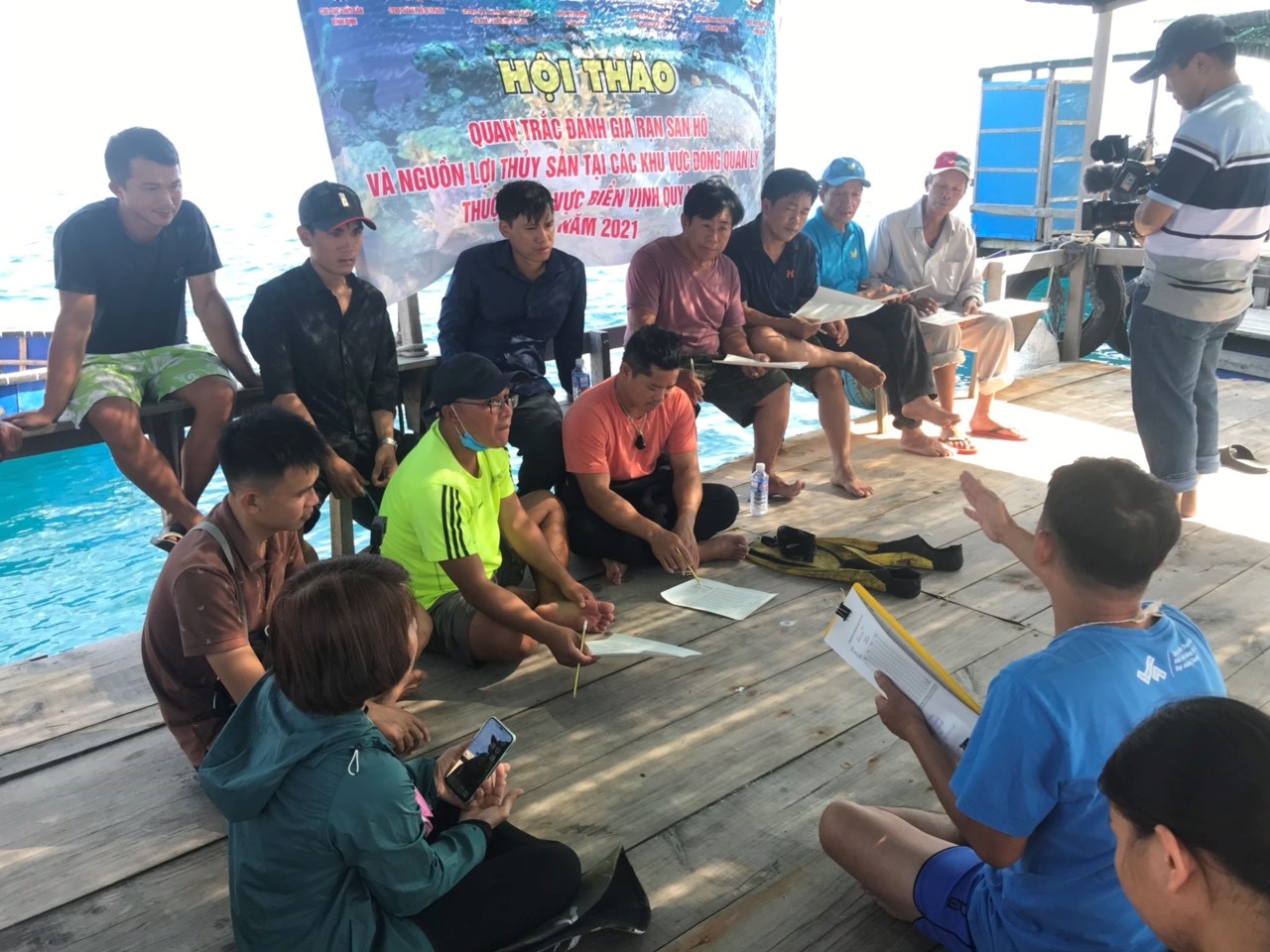 Figure 7: Experts giving instruction on monitoring coral reef to the core members/community group in Nhon Ly commune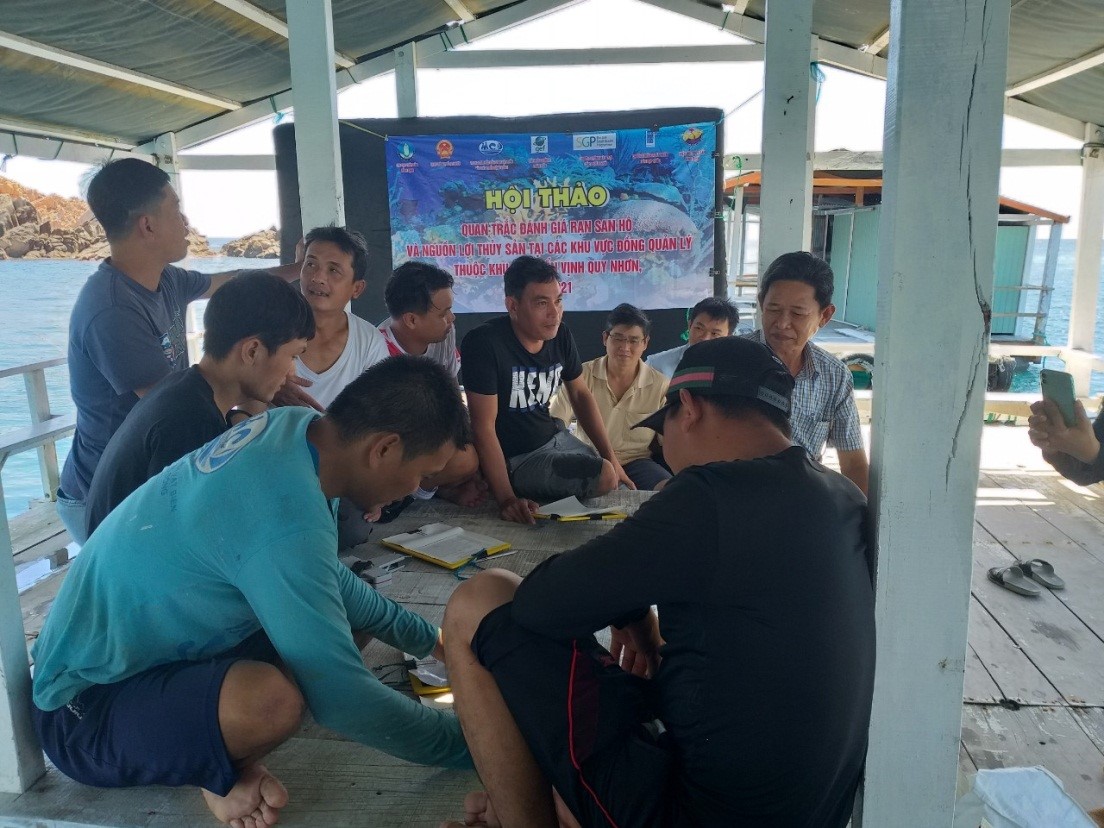 Figure 8: Experts giving instruction on monitoring coral reef to the core members/community group in Nhon Hai commune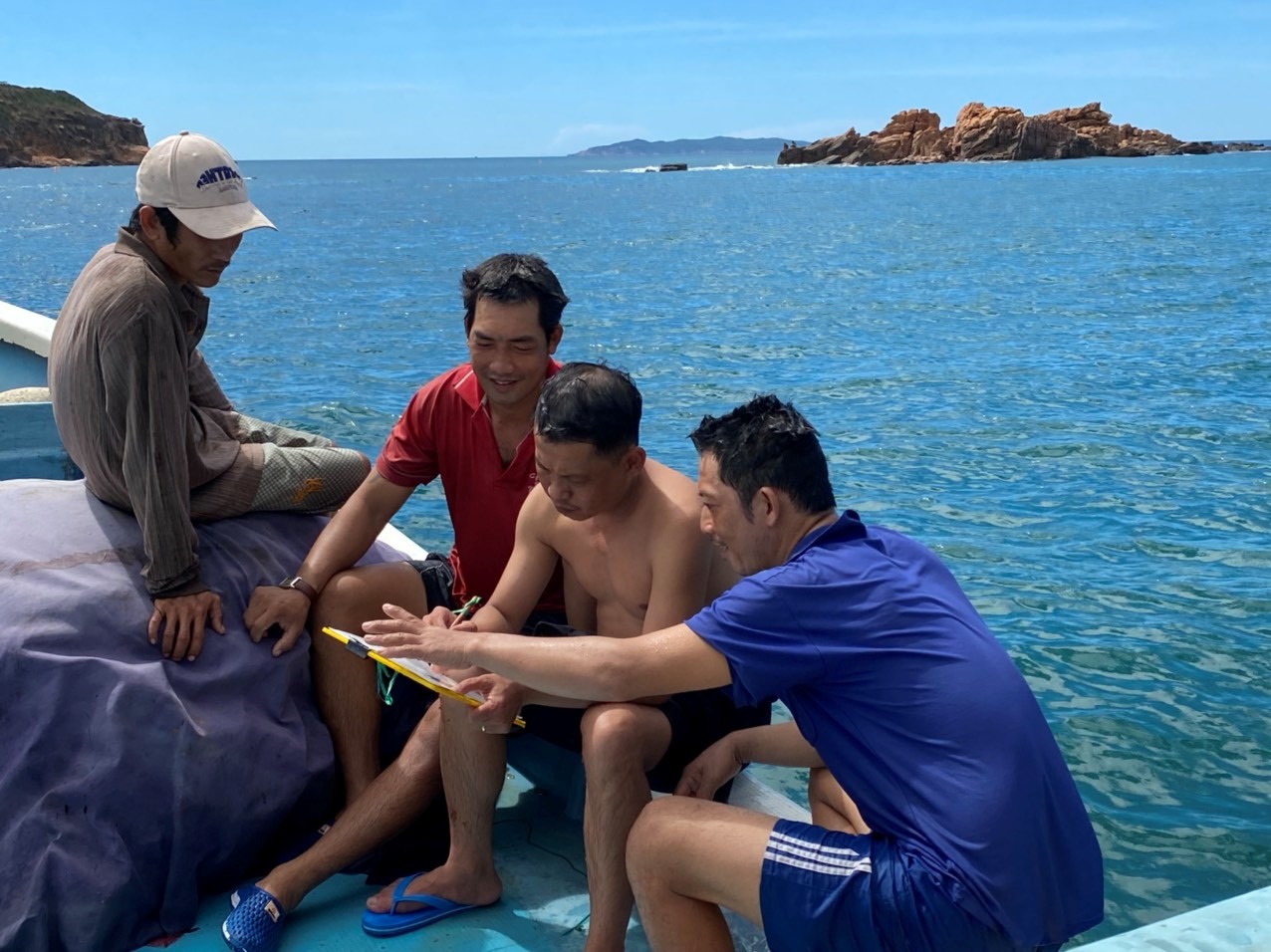 Figure 9: Experts and local people are recording monitoring information in Ghenh Rang ward
The consensus of the community and related partners in the management and protection of marine resources and ecosystems is a great motivation that inspires MCD to keep moving towards the goal of restoring healthy marine ecosystems for life and livelihoods "For the clean and safe of marine environment, for the sustainability of marine ecosystems and for the improvement of community livelihoods along Vietnam coastal areas".
Series of activity are under the project " Supporting Vietnamese Fisheries reform under the Fisheries Law 2017: from national to local action" implemented by MCD with funding support of Ocean 5 through the Rockefeller Philanthropic Advisors (RPA). The overall objectives of project aim to promote implementation and scaling up of the co-management practices and engagement of key stakeholders and community in the protection of aquatic resources in the Central Coast of Vietnam contributing to the improved and reformed fisheries development.
Read more