News and events
Blue Lighthouse Interns conduct assessment survey in Hoanh Bo, Ha Long
From August 24 to 26, The Centre for Marinelife Conservation and Community Development (MCD) and Ha Long Association for Environmental Education and Protection had carried out assessing activities in order to gather information and problems of local area as a basis for project's upcoming activities implemented in the area.
Survey group including MCD expert, representatives from Ha Long Association for Environmental Education and Protection and Blue Lighthouse Interns had evaluated Participatory Capacity and Vulnerability Assessment (PCVA) in 2 communes Dong Lam and Le Loi in Hoanh Bo, Ha Long.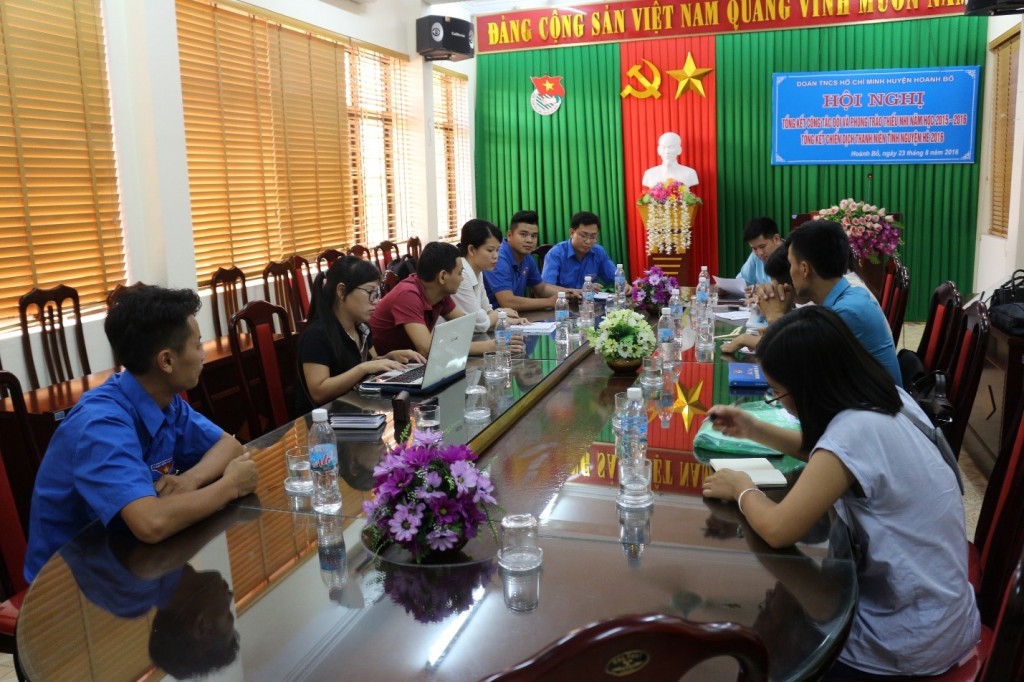 MCD officers and Blue Lighthouse Interns working with Hoanh Bo officers preparing for the survey sessions
During the field trip, under guidance from MCD officers and support from local officers, Blue Lighthouse Interns had applied 2 methods to assess local situation: PCVA (Participatory Capacity and Vulnerability Assessment) and KAP (Knowledge, Attitude and Practices).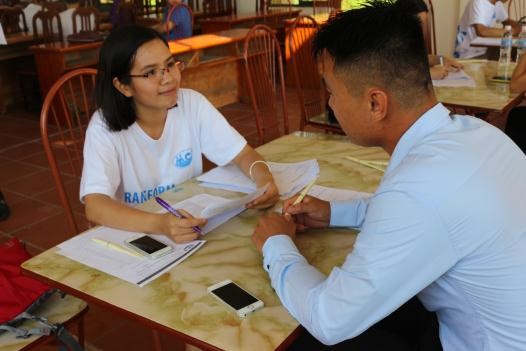 Blue Lighthouse Intern interviewing participant with KAP questionnaire
PCVA Survey with the participation of local from Le Loi commune
Survey sessions attracted the participation of more than 40 residents and 100 youth from both communes. Simultaneously, MCD interns went on carried out field survey, gathered information about terrain configuration, weather as well as agriculture activities of local people to supplement to post-survey reports.
Blue Lighthouse Interns carrying out field survey
After mentioned activities, local residents had an overview of remaining issues in the area and Blue Lighthouse Interns had primarily evaluated local youth capacity and vulnerability to climate change. In addition, collected information will be colligated and analyzed by MCD climate change expert and become inputs for climate change adaptation initiatives of Blue Lighthouse Interns and local youth.
Survey activity is in the framework of project: "Internship and Village facilitators (IVF) for Climate change community based adaptation program in biosphere reserves of Vietnam" funded by McKnight Foundation.
Read more