Coastal resources management
MCD with students to response "Earth Hour 2014"
On 14/3/2014, the Centre for Marinelife Conservation and Community Development (MCD), in collaboration with  Biology Club from Hanoi National University of Education and voluntary team from Electricity Power University, held an event called "For You – For Me – For Environment" on the campus of the Biology Faculty of Hanoi University of Education.
The event belongs to the MCD 2014 communication strategy with the theme: "Transform for Climate change adaptation". The event aimed at spreading environmental love, enhancing green though and motivating it into green actions and climate change adaptive activities in the community of students.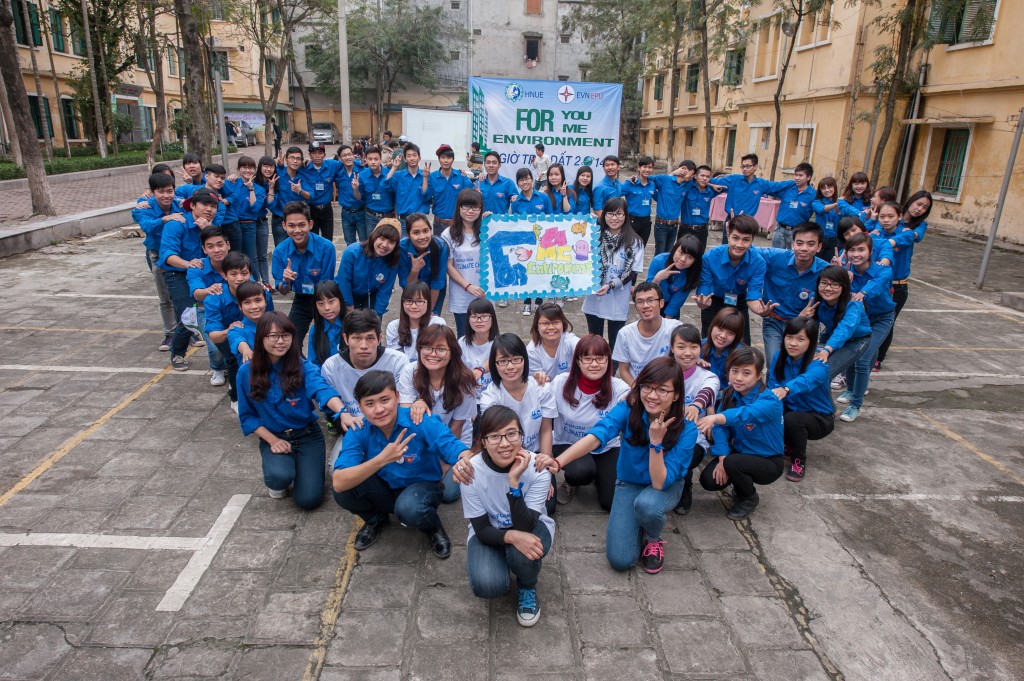 Through creative and meaningful activities such as a flashmob, writing dreams and messages on the "Blue Love Tree", printing fingerprints on the Earth tree, and changing the way of enjoying love with the "Blue Valentine" clip, the event attracted the participation of more than 200 students from different universities in Hanoi. A hundred green environmental messages were recorded as commitments to protect the environment, litter was replaced by green trees, and on top of that, green spirit was spread in every heart.
One of the flashmob volunteers at the event – Ms. Hoang Ly from Hanoi University of Science shared her thoughts: "I came to the event because I want to contribute my voice and green actions to environment protection activities. Additionally, I also want to have a chance to meet and make friends with other students from different universities, who have the same passion and love for the environment, like me. Today, I am very happy and excited, and I really hope that there will be more and more meaningful activities like this in the future"
Speaking at the event, Mr. Khoa, a representative from the Biology Faculty of Hanoi University of Education, expressed his admiration for the youth and enthusiasm of young participants, as well as enhance the role of students in raising awareness of climate change in community and environment protection.
Read more