MCD 71
JOURNEY FOR A SUSTAINABLE BLUE CO TO
Located in the northeast of Quang Ninh, Co To is the most special district of the province with more than 50 large and small islands interspersed among the waves. This beautiful archipelago is of high biodiversity, seen as a very attractive destination in the tourism routes of Ha Long – Quang Ninh, and placed at an important position for national security and defense. However, at present, this area is facing significant challenges for ecosystem conservation and sustainable exploitation of marine resources.
MCD is pleased to introduce and launch the documentary film "For a sustainable blue Co To" that presents vivid and realistic slices of the current status of Co To district and the process of preparing for and establishing Co To – Dao Tran Marine Protected Area (MPA), which contributes to preserving our precious natural capital and strengthening the MPA network in Vietnam. It is hoped that this documentary will inspire and share experiences with other provinces that are in the process of establishing or operating their MPAs.
Establishing Co To – Dao Tran MPA is not the destination, it is the starting point of a common journey – the journey for a sustainable blue Co To! This is also one of the efforts contributing to strengthening the connection of the national MPA network in Vietnam and promoting the active participation of agencies, organizations, experts and communities in the formulation and operation of MPAs.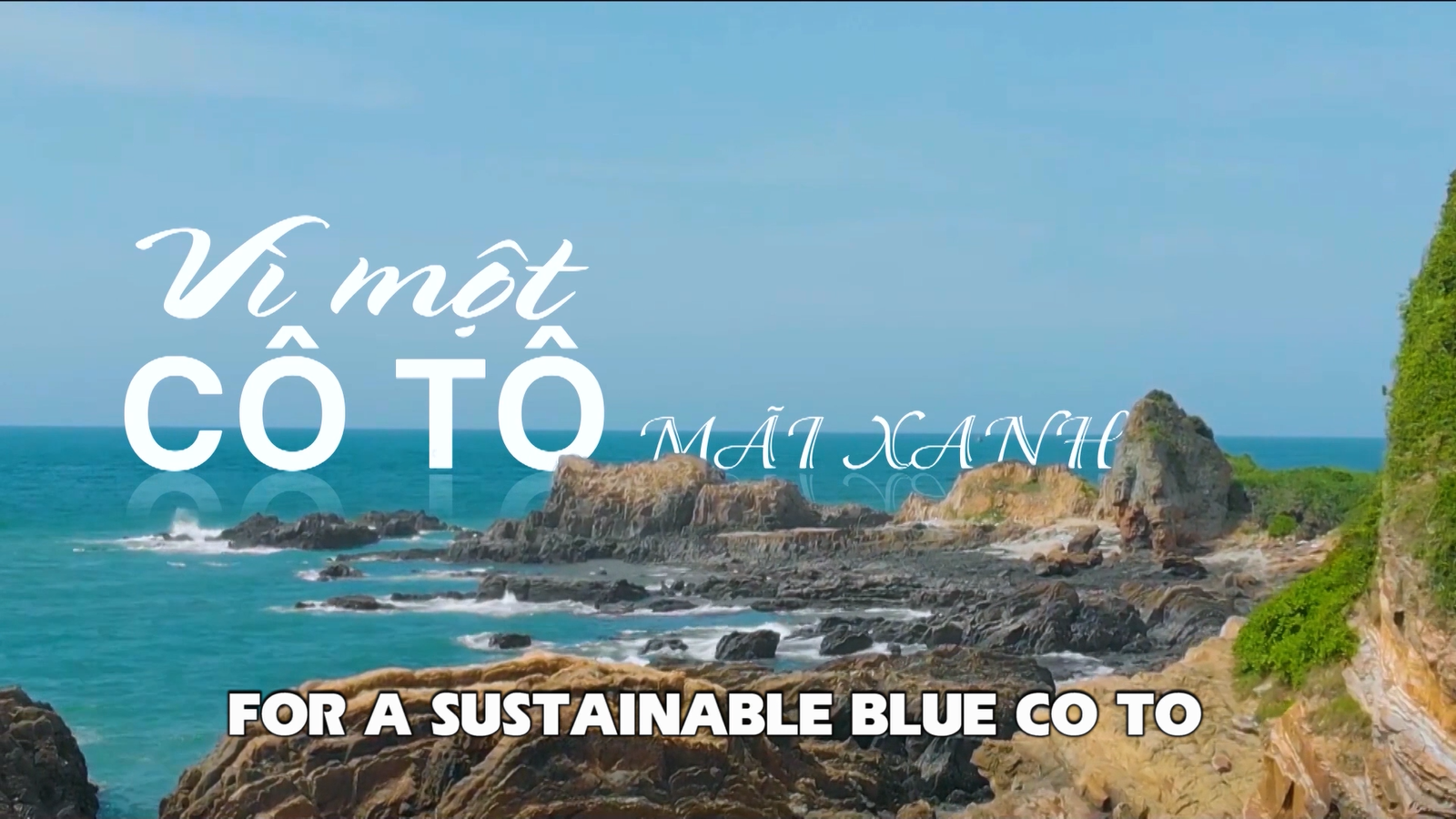 Link to the full documentary film: https://www.youtube.com/watch?v=2pQaflw-LNQ&t=8s
The film is made as a result of collaboration between the project implementers and the Quang Ninh Provincial Communication Center, in the framework of the project "Accelerating the declaration of Co To Island MPA to strengthen the MPA network in Vietnam" implemented by the MCD and its partners and funded by Rockefeller Philanthropy Advisors through Oceans5. The project has received active support and cooperation from central and local agencies, including the Department of Aquatic Resources Conservation and Development of the National Directorate of Fisheries, Sub-Department of Fisheries of Quang Ninh Department of Agriculture and Rural Development, Co To District People's Committee and other related stakeholders.
Read more