MCD 70
"CLEAN RIVER – BLUE SEA" – IMPROVING THE WASTE COLLECTION AND CLASSIFICATION IN MY TAN COMMUNE, MY LOC DISTRICT, NAM DINH PROVINCE
On October 2, 2020, witnessed by community representatives, MCD handed over to the People's Committee of My Tan commune 14 pairs of waste classification bins to be installed and put into use.
These waste classification bins are the essential parts of the environmental awareness raising and technical interventions designated for the riverside residential areas – conducted in parallel with the automatic river floating trash collecting tool (so-called "trash trapper") that My Tan commune is being the first to operate and manage. The waste classification bins in pair are placed in the public spaces of the commune, anticipated to contribute to the enhancement of the efficacy of collection and classification of disposals at source, as well as to prevent the bad practice of river dumping.
The handover of the bins was appreciated by Mr. Nguyen Ngoc Huong, Land Administration Officer and representative of My Tan Commune People's Committee. He is confident that the positive impacts from this project will raise environmental awareness among the riverside residents, especially those of the four villages Tan De, Pho Ben, Hung Long and Phu Long. The People's Committee of My Tan commune has always paid special attention to solid waste management efforts, plastic waste reduction and other environmental protection practices. Both the local government and the residents of the commune were delighted to receive the timely support from MCD in terms of technical and communication advices and especially the equipment to improve the efficiency of waste collection and classification.
In addition to providing the needed equipment for waste management, MCD supported the People's Committee of My Tan commune to enhance the communications to the local residents on the current plastic pollution status and MCD's ongoing project activities, using diverse communication materials and texts for radio broadcasts. At the same time, MCD proactively promoted and guided the residents in My Tan commune on practicing waste classification and discussing solutions to reduce household solid and plastic waste in their daily life.
These activities are parts of the Project "Comparative pilot waterway municipal plastic waste management practices for reducing marine plastic pollution in Coastal World Biosphere Reserve of Nam Dinh, Vietnam". This project is funded by the United States Agency for International Development (USAID), and implemented by MCD in coordination with local partners.
#MCDVietnam #racthainhua #USAID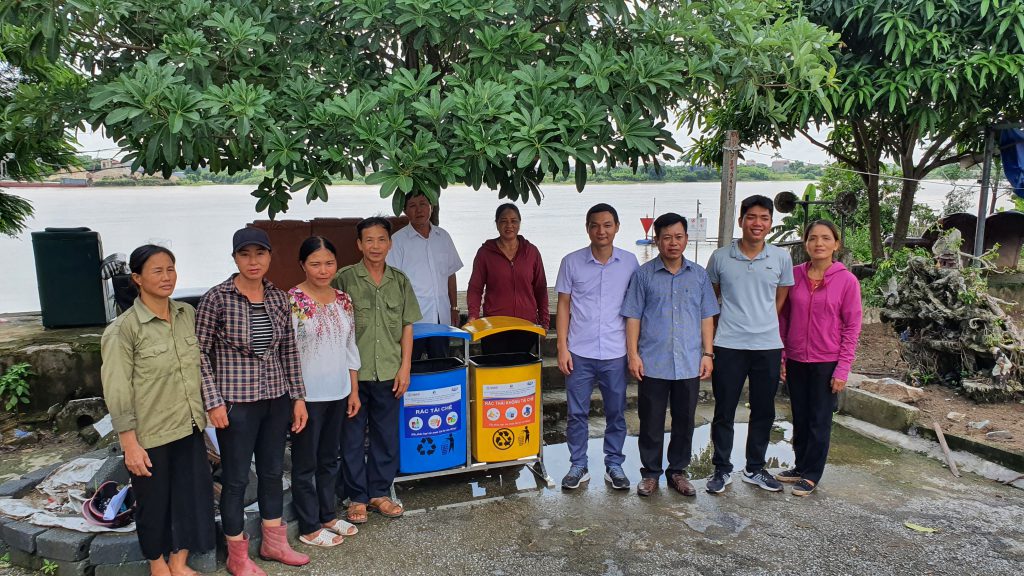 Representatives of MCD, the People's Committee of My Tan commune and the residents witnessing the handover and installation of the waste classification bins in the public spaces of My Tan commune.