International Coastal Cleanup - ICC
100 Volunteers Remove Trash from Do Son Beach, Vietnam as Part of World's Largest Single-Day Beach Cleanup
Hai Phong, Viet Nam, 07-October 2017 – Today, 100 people in Do Son Beach participated in Ocean Conservancy's 32nd International Coastal Cleanup (ICC), the world's largest single-day volunteer effort to remove trash from local waterways, beaches, lakes and rivers. The event is part of the Red River Delta Adaptation and Youth (READY) implemented by Center for Marinelife Conservation and Community development (MCD). The event attracted volunteers who are local youth from Hai Phong Environmental Agencies.
Since the first ICC 32 years ago, over 12 million volunteers have removed more than 228 million pounds (more than 103 million kilograms) of trash!
Every year, millions of tons of trash—including an estimated 8 million metric tons of plastic waste—flow into the ocean, entangling wildlife, polluting beaches, and costing coastal municipalities hundreds of millions of taxpayer dollars. Items like cigarette butts, plastic bags, beverage bottles, food wrappers, plastic bottle caps and plastic straws are among the most-commonly collected items. They are also among the most deadly to wildlife like seabirds and sea turtles. Plastics—which never fully biodegrade but rather break up into smaller and smaller pieces called microplastics—are of particular concern. Scientists predict that without concerted global action, there could be one ton of plastic for every three tons of fin fish in the ocean by 2025.
Keeping our ocean free from trash is one of the easiest ways to improve the health of our ocean. From participating in beach cleanups to creating less trash, we can all play a part in keeping our ocean clean and free of trash.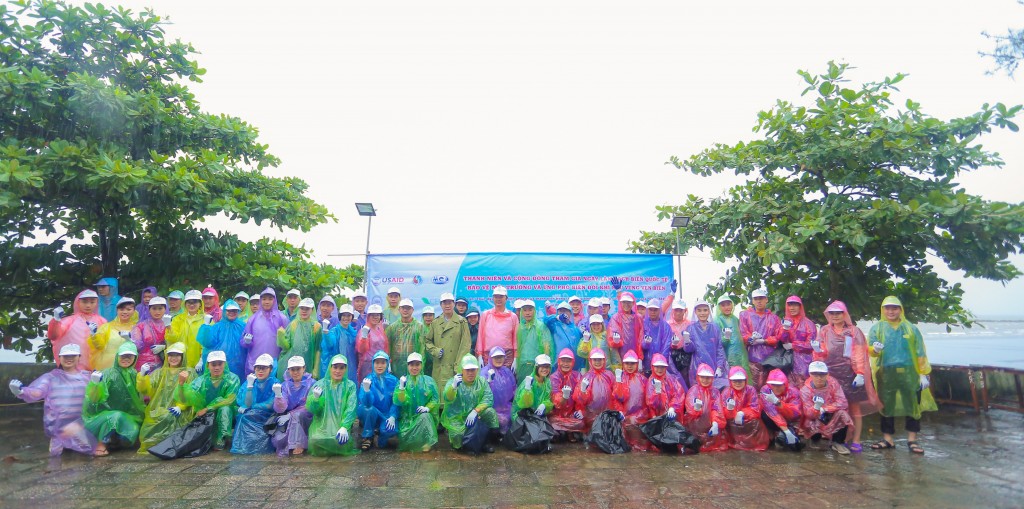 "The International Coastal Cleanup is a great way for individuals and their communities to help protect and preserve the ocean, and contribute valuable data to scientists and policymakers working on this issue," said Nicholas Mallos, Ocean Conservancy's director of Trash Free Seas. "We are so grateful for the hard work of Centre for Marinelife Conservation and Community Development (MCD) and all the volunteers from Hai Phong province in helping us achieve our shared vision for a cleaner, healthier ocean."
A few photos of activity:
Read more